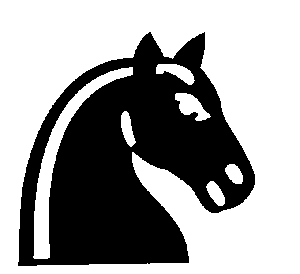 The first installment of 'Dark Horse Movies' (insert here- video of balloons dropping and doves being released). These movies are simply the ones you shuffle past in the movie store because you'd rather watch giant robots shooting at hot babes in tight jeans (not that there's anything wrong with that).
Follow up:
Shuffle no more! Next time you're scrolling down your NetFlix selections, make sure you click on one of these films:

Vampire dramas are all over the place right now, you got True Blood on HBO, the Twilight movies, the Twilight books, yada yada yada ... vampire stuff is getting old. The few vampire movies I have actually enjoyed over the years were Blade, Interview with a Vampire and also, Near Dark. With Let the Right One In, you have a new look on the same old blood lust play. This film takes place in Sweden and could be described as an innocent-love-story-splashed-with-gore. Nice huh? I loved it.



Adorable movie. If you're a wine drinker, than this Bottle Shock is a must. And the best part is it's based on a true story! The movie is set in the mid-70s, when Napa Valley is known more as farm land, not for its great vineyards. The story is about the English-Parisian wine lover whom exposes Napa to the world. The cast has a lot of people you'll recognize:
* Alan Rickman as Steven Spurrier
* Bill Pullman as Jim Barrett
* Chris Pine as Bo Barrett
* Freddy Rodriguez as Gustavo Brambila
* Eliza Dushku as Jo the bartender
* Dennis Farina as Maurice



Gotta love originality! How about a movie about a zero-luck having, kick-ass-action-star who travels home to his native country and gets involved in a bank heist? I give you JCVD! Sounds fun huh? The twist is Jean-Claude Van Damme plays himself in the movie.



Haven't traveled in awhile? This little fun movie will get you inspired to go places. It starts out a little slow, but the characters grow on you. Last Stop for Paul is kinda a quirky bachelor adventure story. But ends up a little more than that. Don't miss the credits. Oh yeah, you might start calling people you don't like a "batty face".